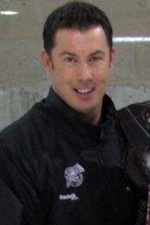 Sean Murray
The original founder of PFGS. Sean has been instructing goalies for 20 years. Sean is currently the goaltending consultant for the WHL Vancouver Giants, the UBC Thunderbirds (CIS), Hockey Canada, Twist Pro conditioning, as well as being a consultant to numerous associations throughout BC and extending South to California. Sean has played many years of Junior hockey and has also coached in the PIJHL and the BCHL.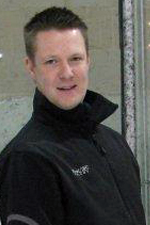 Rob Fuchs
The first student of PFGS to receive a college scholarship, Rob has been Co-Owner of Pro-Formance Goalie Schools for over 16 years.
A graduate of Hamline University (St.Paul, Minnesota) in 2003 with a bachelor's degree in Business Management and minor in Mathematics; Rob played four years of college hockey where as a freshman he won 2nd team all conference honors.
He has worked with many minor hockey organizations here in the lower mainland as well as hockey academies – St George's (2018-2021) and Delta Hockey Academy (2015-2021)
He has also worked with the SFU Men's hockey program (2008-2011) and the Surrey Eagles of the BCHL (2010-2014), when they won the league title and Western Canadian Championships (2013)
In recent years, Rob has had two of his goalies get drafted into the NHL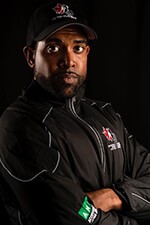 Joey Ali
Joey First attended PFGS at the age of 13, shortly after he made an impression at the BC hockey level leading to further successes; Joey is the owner of Proali Goalie Training and is now proud to be part owner of Pro-Formance Goalie Schools! His insight is brought forth from years of playing experience; Junior B (PJHL), Junior A (AWHL) & College (NCAA, conference MCHA). He received his scholarship after winning a national title at the Junior A level. He's received student awards for academics while studying business and marketing and athletic awards for his play on the ice during his years at college. Joey worked alongside NHL goalie coaches & worked with AHL & NHL goalies. He is goalie consultant to; Langley Rivermen (eighth season in the BCHL, 2014 BCHL Champion), NCAA institutions, Simon Fraser University, Fraser Valley Rush BCEHL, Langley Trappers PJHL, CBHA (blind hockey) Team Canada & Lakeland Super Camps. He uses technology as teaching/ training tools and recently Joey is Hockey Canada National Certified Goaltending Coach and in the NHLCA BIPOC Coach Program. He looks forward to sharing all he learns!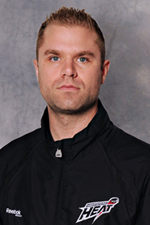 Jordan Sigalet
Jordan began as a student with Pro-Formance at the age of ten and from there went on to play with the Victoria Salsa of the BCHL where he led his team to the BCHL championship title.  In 2001 he was drafted by the Boston Bruins in the 7th round of the NHL draft and also accepted a full ride scholarship to Bowling Green State University in Ohio. During his four years at BGSU Jordan was named a CCHA Second Team All-star, a First Team All-star and named a top ten Hobey Baker finalist.  Upon graduating at BGSU with a degree in Computer Animation, Jordan signed his first NHL contract with the Boston Bruins and made his NHL Debut on January 7, 2006. Jordan played the next three seasons with the Providence Bruins of the American Hockey. Jordan then went on to play professional hockey in Russia and Austria and i
s excited to be back with Pro-Formance and share the skills and experiences he has learned throughout his career with his students. After 1 year with the Everett Slivertips (WHL), 2 years with Abbotsford Heat (AHL) and 5 years as the goalie coach, he is now the Goalie Director for the Calgary Flames (NHL).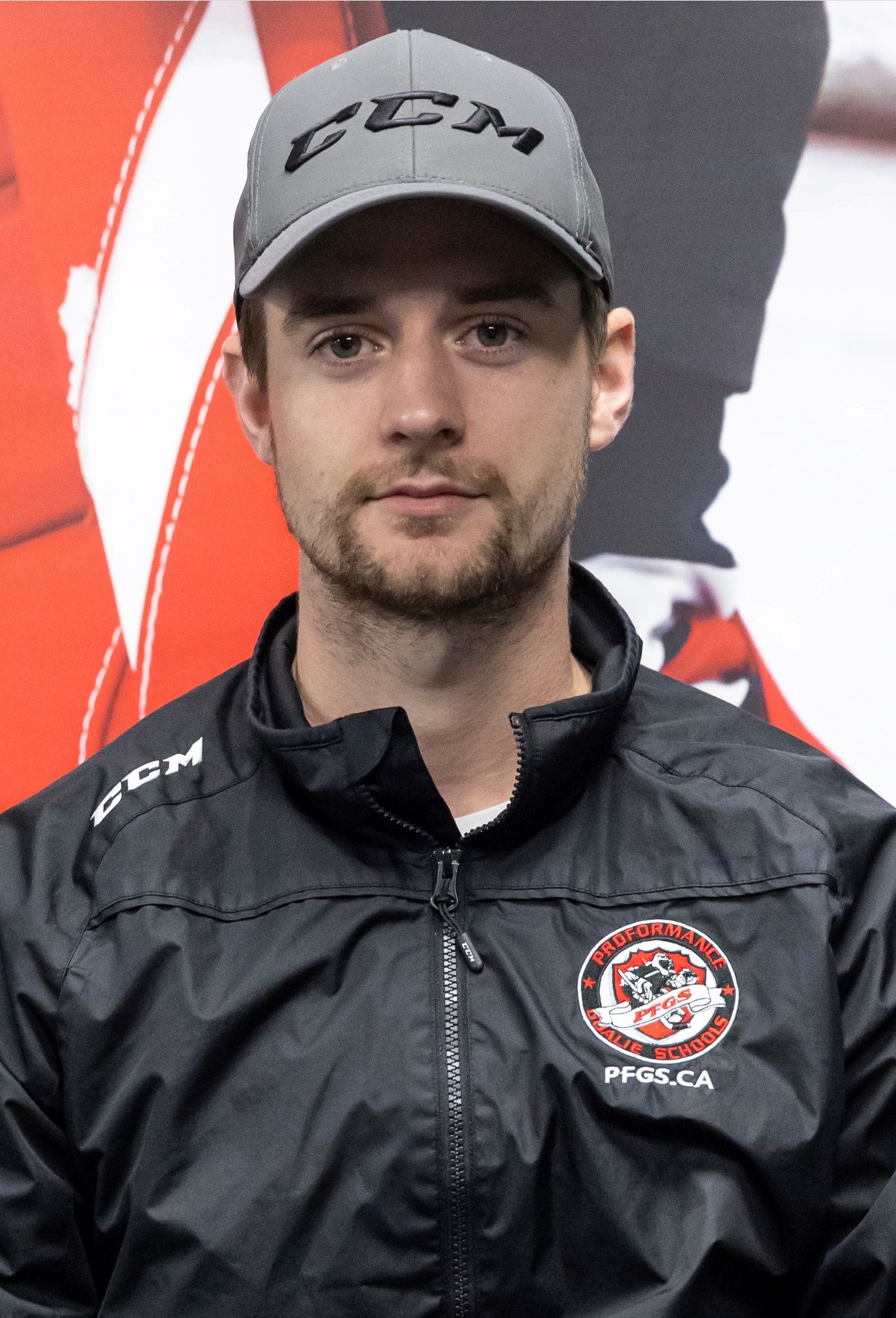 Al Duncan
Al Duncan has trained with Joey Ali of ProAli from the age of 11 and PFGS soon after where he gained a higher compete and skill set. Al played rep AAA for Langley Minor Hockey Association and was an alternate player for Aldergrove Kodiaks of the PIJHL. Al spent a season playing with the Chase Heat of the KIJHL & continued his goaltending career playing in Ontario for the Dryden Ice Dogs of the SIJHL. Prior to playing Junior A he was an alternate for the Kamloops Blazers WHL. Al graduated & played for University Hockey at Trinity Western winning back to back championships and being awarded All Canadian. Al's calm demeanour and extensive experience of the game makes him an awesome mentor for all goalies. He is currently the Goalie Coach for the Surrey Knights PJHL.